Event Information
TKTS -Park West Night- 「Craft Cocktail Night by Takeshi Uzuka」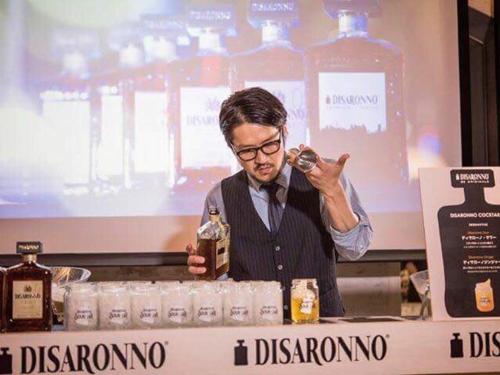 Right when you enter THE KNOT TOKYO Shinjuku, you'll find the MORETHAN TAPAS LOUNGE bar, where all kinds of people come and go and gather.
Have a drink before dinner, or have a drink after a long day out and about. You can do as you like. For one night only, we're making your drink extra special with four special original craft cocktails by guest bartender Takeshi Uzuka.
Mr. Uzuka will be mixing up fruit, vegetables, herbs and spices, to compose an exciting new craft cocktail, and of course his all-time favorites as well.
Standing before the Central Park West, THE KNOT TOKYO Shinjuku is blessed to have such an abundance of nature whilst still in the nocturnal Shinjuku. Inspired by this, his cocktail menu celebrates the abundance of ingredients in each drink. There will even be a drink that incorporates the rose tea from MORETHAN TEA STAND, also on the hotel's first floor. Come and enjoy a drink, with music specially selected by our DJ.
【Profile】 TAKESHI UZUKA
Born in 1978, in Fukuoka Prefecture. Mr. Uzuka moved to Tokyo at 20, and worked extensively around the city as a bartender. Then at 30, he moved to New York and started a bar inside the Japanese restaurant "BOHEMIAN NY" in NoHo. He was also the head bartender at "HOTEL AMERICANO" in Chelsea, and the only Japanese person to work at the "EXPERIMENTAL COCKTAIL CLUB" on the Lower East Side. Laster, he went on to win the Bacardi Legacy Cocktail Competition in New York in 2013. Currently, he is the director of "PRBAR" by Rebirth Project.
https://prbar-rebirthproject.therestaurant.jp/
-------
【Craft Cocktail Menu】
①ELDERFLOWER & BASIL
Sparkling Wine, Gold Rum, Organic Elderflower Syrup, Lemon Juice, Basil & Lemongrass
②ROSE GIN & SONIC
MORETHAN ROSE TEA infused Gin,Tonic Water, Soda, Celery Tincture, Rose Water Water & Edible Rose Garnish
③APPLE PIE
Calvados, Apple, Zubrowka, Lemon Juice, Honey & Cinnamon
④TIRAMISU
Coffee(Beans from STOCKHOLM ROAST)-Infused Vodka, Disaronno Amaretto, Brandy, Heavy Cream, Vanilla Syrup & Mascarpone Cheese
-------
【DJs】
・DJ Shin.T(PRBAR / NYANG NYANG BEACH)
Beginning his career at "A NEW SHOP bar" DJ Shin.T began playing around the city. His style crosses house, disco and world.
He is a resident DJ at "NYANG NYANG BEACH" on every 5th Thursday at Aoyama's OATH.
Also, he curates the music at "Cross City Cocktails", every second Saturday of the month at Aoyama's PRBAR.
・SONOKI
DJ based in Tokyo. Strongly influenced by sampling culture, he plays his interpretation of hiphop considering the history and ties with underground music.
Recently, he curates music for hostel lounges, corporate receptions, outdoor and Sunday midday rooftop events. He makes NUSOUL mixes and is known for curating both electric and mellow tunes.
・LOCAS SUNDAY Made up of WEASEL, PEACOCK and CALPISS. These guys mix up all kinds of music, hip-hop, metal or disco. Their ultimate goal is to "Spread Euphoria". They often choose tough locations like Ebisu/Omotesando/Aoyama, but their groove and teamwork makes it hard not to smile.